Cardi B Hands Out Free Winter Coats In Brooklyn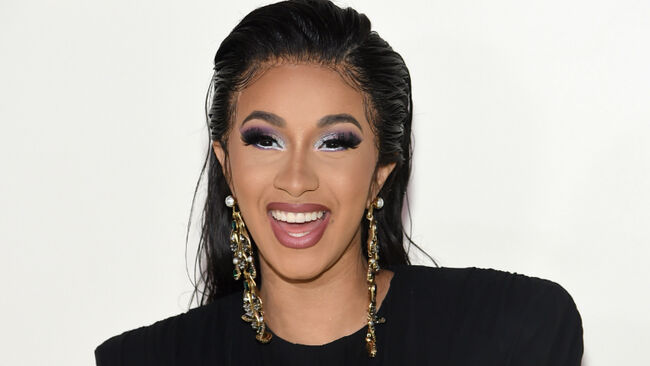 Cardi B's got a heart of gold!
Just as the northeast transitions into Fall, the "I Like It" rapper, who's a native of the Bronx, teamed up with her good friend Chuck Taylor to give back to those in need with a "coat and shoe giveaway" in Brooklyn, NY.
"IT WAS LIT IN MARLBORO TODAY!" Cardi captioned an Instagram video of her arriving to the event on Thursday (October 18). "@astonmartinchuck hit me up a couple of days ago about a coat giveaway we couldn't believe how big this was and how many people pulled up, i wasn't ready😩😩!Thanks Marlboro!" Adding "I shot RED BARZ & PULL UP ON ME out here .I will be back before the year end... I can't wait to [bring] this in my borough next..." In a second video, Cardi explained her reason for giving back. "We out here in Marlboro. This is crazy. We out here giving out these coats... these shoes... We always trying to make a change in our community and it starts with the kids," she said.
According to Page Six, Cardi arrived at the event, which reached close to 300 people, fashionably late. However, that didn't stop her fans and the Brooklyn neighborhood from greeting her with love as she handed out 400 coats and 100 pairs of shoes to those in need. "It's nice that she came and helped the community. I think she's a positive person," Shantel Rodriguez, who was the event with her 7-year-old daughter Alicia, told Page Six. A second fan told the site: "[Cardi B] came out and represented what a humble person she is. Even though she rose to the top, she came out to the local community."
While the event was scheduled to end at 8:00, Cardi continued to give out coats across the street from the community center, where the giveaway was initially being held, late into the night.