Blac Chyna's Mom Publicly Begs Rob Kardashian To Let Her See Dream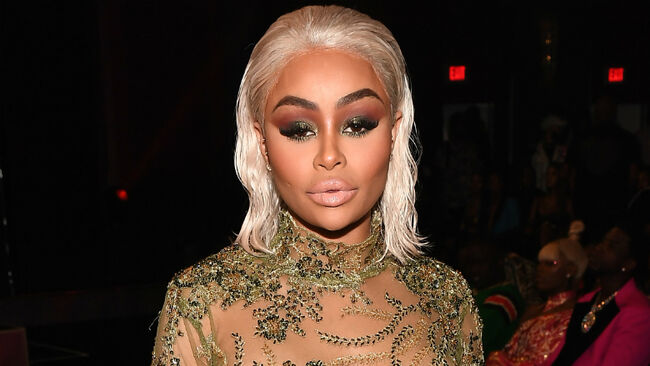 Tokyo Toni is doing everything she can to see her granddaughter Dream Kardashian.
Blac Chyna's estranged mother, whose real name is Shalana Jones-Hunter, took to Instagram on Friday (October 19), to reach out to her daughter's ex-boyfriend (and Dream's father), Rob Kardashian, to make one final plea to see her 23-month-old granddaughter. "Rob this is me, Tokyo. Unfortunately things still haven't changed since we last spoke obviously and as far as Chyna's concerned things still haven't gotten better since the last time you told social media about it," she said, referencing Rob's infamous social media rant against Chyna — where he accused Chyna of cheating on him and released nude photos of her — following their split in 2017.
"Is it any way possible that you could let me see Dream? Through FaceTime? Or send me a video to my DM. Or...anything," she begged in the video, which was shared on The Shade Room. "I don't even know how the baby sound. It's absolutely ludicrous. But um, this is the only way I can get through to you. I don't have any numbers for anybody anymore." She concluded her emotional plea saying, "This is my last pit call and fall for this. Thanks"
Tokyo's heartbreaking message comes two months after she blasted Chyna on Instagram — she called her a "mistake and "statutory rape baby" — for "disrespecting" her and not allowing her to see her grandchildren, King Cairo Stevenson (Chyna's son with Tyga) and Dream.
"AKA Blac Chyna, the name I gave you was Angela Renee," Tokyo said in a video posted to her Instagram. "The disrespect that you have been giving me for the past, quite a few years, I've tolerated. Because I'm your momma, you're the only child, but you better keep in your mind I'm a bad b**ch. That's why every chance you mother f***ing get b**ch, you breathe my whole mother f***ing name." The rant then escalated when Tokyo claimed she was underage when she conceived the reality star. "See, you wouldn't be where the f**k you are if it wasn't for me. Oh f**k birthing you b**tch," she yelled, "that was a mistake, just happened to come into play. You was a statutory rape baby."
Days before her social media tirade, Tokyo reached out to Chyna's friend, Amber Rose, pleading with her to help her see her grandchildren. "Hey @amberrose you are the only person that I know that knows my daughter who does not fear her. Can you do me a favor if it's anywhere deep in your heart can you please tell her I said let me see those kids," she wrote on Instagram. "I'm so very sorry to come at you in this way on social media but there's no other way. You are a Libra Amber and you know where I'm going with this. I have not seen these kids and she's punishing me for nothing!" She added, "I really don't care if [Chyna] never speaks to me again honestly deep in my heart could care less. Can you do me a favor somehow someway relay this message to her. Tell her you can't do this I didn't do it to you. Tell her I said chill out look in the mirror step back and act accordingly."
Photo: Getty Images